The UCLG Fund for Local Cultural Governance to Finance Projects in 11 Cities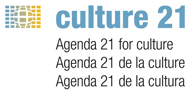 [13 January 2011] -- Eleven cities have been awarded grants through the United Cities and Local Government (UCLG) Local Cultural Governance Fund.
Created by UCLG in 2010, the fund was promoted by the Committee on Culture, the World Secretariat of UCLG and the City of Barcelona with the support of the Spanish Development Cooperation Agency (AECID).
The initial Call for Proposals in 2010 was set at 675,000 Euros (US $887,692). It was open to projects led by cities and local governements, direct or indirect members of UCLG, in countries in Africa, Ibero-America and the Mediterranean. The stipulation was that the projects had to be based on the Agenda 21 for culture, UCLG's reference document for local cultural policies.
In response to the initial Call, UCLG received 78 expressions of interest and 26 project submissions. From this pool, 11 projects were selected for financing.

The winning projects are in the following cities:
Accra, Ghana – Accra cultural capital project (Creative African Cities)
Ate, Peru – The governance of culture in Ate: local culture council
Buenos Aires, Argentina – Cultural mapping of the city of Buenos Aires
Flores, Uruguay – Management of Heritage and Sustainable Cultural Tourism
Loja, Ecuador – Establishment of the Provincial System of Culture as a tool for governance and development
Maputo, Mozambique – Support for the management of municipal cultural institutions
Mexico City, Mexico – Laboratory for Cultural Networks
Montevideo, Uruguay – The Municipal School of Performing Arts: a bridge to the floating islands of culture
Porto Alegre, Brazil – Cultural Observatory of Porto Alegre: Information and Capacity-Building for Development
Quilmes, Argentina – Cultural Map of the City
Rosario, Argentina – Governance and citizen participation in the development of local cultural policies 
The modalities of the Call for 2011 will be available as soon as possible.

For more information on the 11 winning projects, please visit the Agenda 21 for Culture website.
About the Agenda 21 for Culture
The Agenda 21 for culture is the first document with worldwide mission that advocates establishing the groundwork of an undertaking by cities and local governments for cultural development.
The Agenda 21 for culture was agreed by cities and local governments from all over the world to enshrine their commitment to human rights, cultural diversity, sustainability, participatory democracy and creating conditions for peace. It was formally approved by the 4th Forum of Local Authorities for Social Inclusion of Porto Alegre, held in Barcelona on 8 May 2004 as part of the first Universal Forum of Cultures.
13/01/2011