The Partnership
The Cities Alliance is a partnership of bi-lateral and multi-lateral development agencies, governments, non-governmental organisations,  the political heads of the international associations of local authorities, foundations, private sector companies and knowledge institutions. There are two types of Membership: Full and Associate.
Cities Alliance defines a partnership as an ongoing working relationship between organisations from different sectors -- combining resources and competencies, sharing risks and rewards, towards achieving agreed partnership objectives that maximise net value to all partners.

Members of the Cities Alliance partner because we want to achieve something we could not achieve on our own or could achieve more efficiently, effectively and sustainably by working with others. Partnerships are about utilising and combining resources in ways that work via transparency, equity and value for all. 
Our Members
---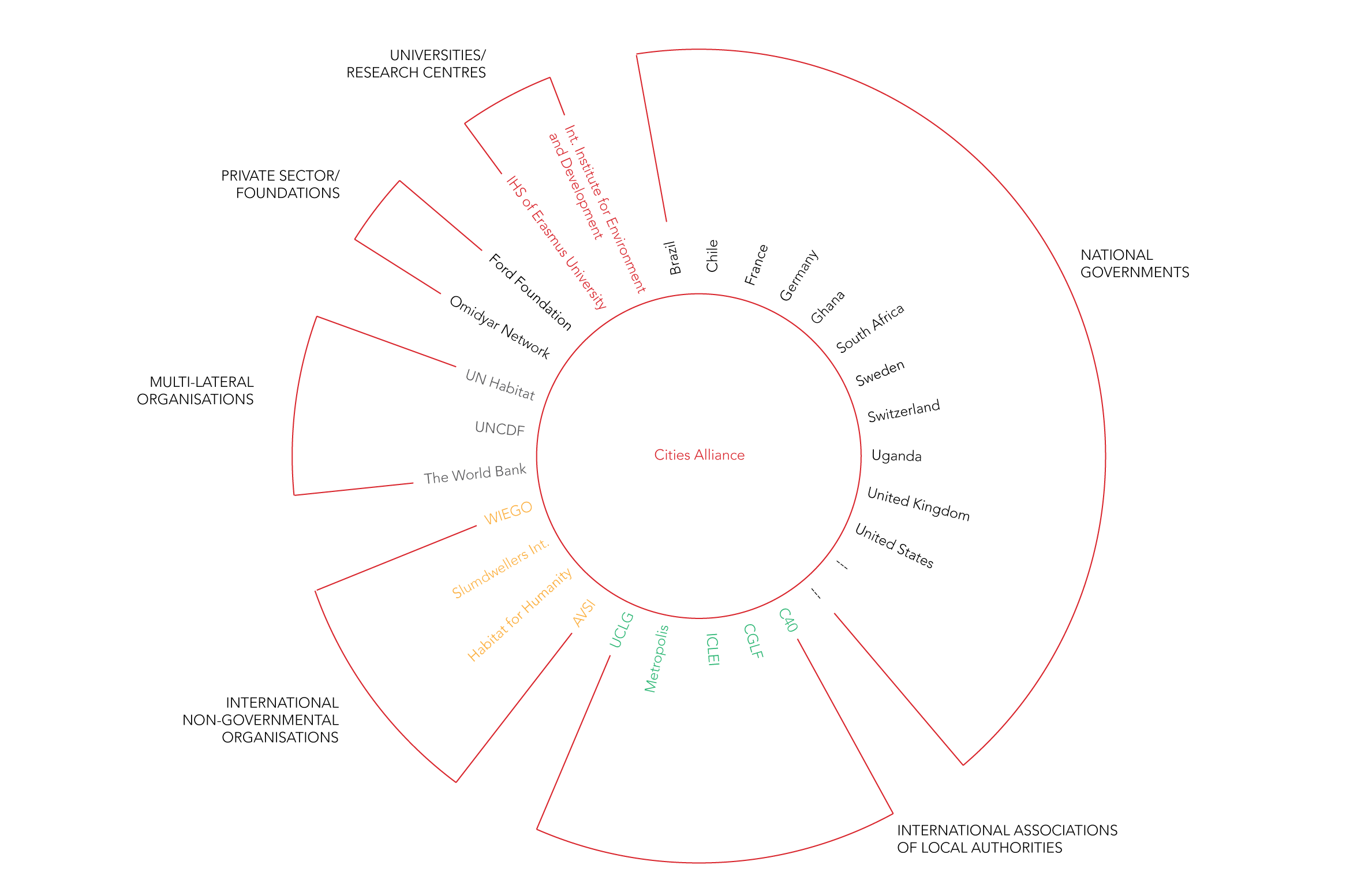 ---