The First Greater Monrovia City Forum
01/05/2017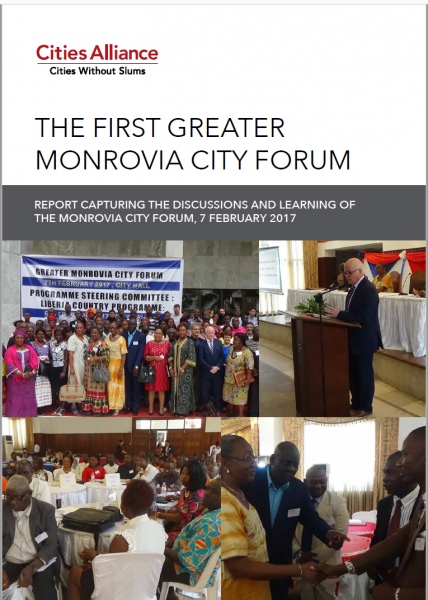 Download The First Greater Monrovia City Forum
This report documents the inaugural Greater Monrovia City Forum, which was held 7 February 2017.

The Forum aims to build active, informed citizens by providing a platform for regular engagement with responsive local authorities to ensure the best possible social outcomes for a strengthened slum dweller national federation and informal worker association. It promotes active citizenship among the urban poor, giving them an opportunity to have a say in city investment strategies and settlement plans.

It also serves as an essential space for reflection on available urban data, dialogue between communities and authorities on policy and strategy formulation, and monitoring and evaluation of the Cities Alliance Liberia Country Programme in the medium term (up to 2020).